For My Wedding, Should I Get A Tuxedo Or Suit… Rent Or Buy?
Posted: February 16, 2017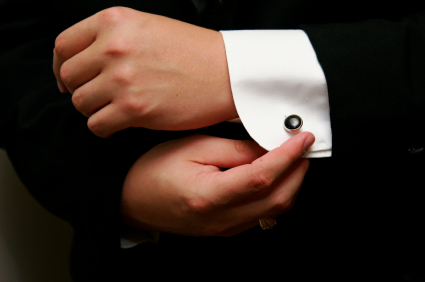 What guy doesn't want to look good in the wedding pictures he'll have for the rest of his life… not to mention how his bride will feel? Trust me, you don't want to say, "Man, I wish I would have shaved that day", "You know, I really could have used a haircut" or "That suit/tux was a waste of money". So, when you're choosing to rent or buy a tuxedo or suit for your wedding, all you really need to do is ask yourself one question… Will I wear it again? If the answer is yes then it's time to buy, but make sure you buy wisely.
Tony Spear, owner of Este's Men's Clothing, just recently shared some helpful tips with The Groom's List to help grooms with the tux or suit, rent or buy decision making process...