The Groom's Blog
Does The Metal In a Groom's Wedding Band Really Matter?
Posted: March 22, 2012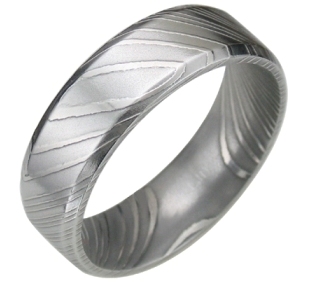 There's probably more to selecting a groom's wedding band than most grooms (and brides) may think. The most common choices are White Gold and Platinum, but we wonder if that would change if more grooms only know they had a lot more to choose from. To test our theory, we've put together a list of the options all grooms should consider before picking out their wedding band. There's just so much to consider like...
1. Is it right for my lifestyle (work and play)?
2. Which one really expresses who I am, and meets my desired comfort?
3. Do I want it to match the metal of my bride's engagement ring and wedding band?
4. How important is it to personalize, customize and/or size the ring?
Well whatever you decided, just make sure you like it enough to wear it every day for the rest of your life. For that reason alone, it's wise to take a close look at all your options.