Guests
"Politeness and consideration for others is like investing pennies and getting dollars back."
—

Thomas Sowell (writer)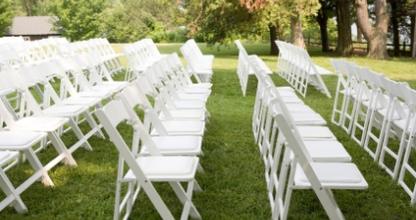 Who To Invite
Put your list together.
Use a guest list template in Google docs to compile your list of friends and co-workers. Provide a copy of the template to your parents, so they can compile a list of family. Then, add both of those lists to your bride's list. Once combined, you can begin making a master A and B guest list.
Let them bring a date.
All invited guests should have the option to invite someone to come with them (on the reply cards, provide a place for them to list the total number attending).
Don't feel obligated.
Inviting someone just because they invited you to their wedding is not necessary. That was their day, so it was their choice.
Cutting the list.
Even if her parents are paying for most of the wedding, you can still ask them if they could trim down their guest list. Make sure the most important people are there, period.
Preparation
Save your out-of-town guests money and time.
Call hotels, airlines and rental car companies to ask about their reduced rates for guests.
Provided helpful information.
Out-of-town guests will need maps of the city for lodging, transportation and entertainment information – your wedding website is a great place to provide links to these resources. There's also a great iPhone App to help keep your guests in the loop: miWedding.
Have a live video stream of your ceremony.
Some guests won't be able to make it, so you may want to provide them with a live video stream. Here are some popular services:marrymelive.com, UStream.tv and IDoStream.com.
Don't burden guests.
Avoid having close friends perform the duties of a vendor during your wedding. It's really hard for them to enjoy your special day with ongoing responsibilities.