What Is It
"Every gift from a friend is a wish for your happiness."
—

Richard Bach (author)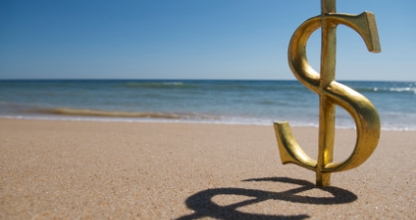 Definition.
A honeymoon registry allows wedding guests to purchase honeymoon activities like a sunset cruise, private dinner on the beach or surfing lessons instead of a toaster, kitchen appliances or dishes.
Setting it up.
This is similar to a traditional wedding registry. All you need to do is go to a honeymoon registry website, pick what you want and it instantly becomes a gift option.
Your options.
Typical honeymoon registries offer: airfare, transportation, lodging, activities, special amenities and meals. Expensive items are usually broken down into multiple gifts, so guests can choose to pay for only a portion of the item (ex: a list of 10 gifts for $100 each toward your $1,000 airfare). Some also allow you to personalize your honeymoon registry with a message to your guests, and add descriptions to the different parts of your honeymoon (uploading pictures may be available).
Please Note: even if your guests pay for certain parts of the honeymoon, you're still free to use the money any way you like. There are a ton of sites that provide this service.