The Groom's Blog
The FIVE C's of Engagement Ring Shopping
Posted: October 16, 2014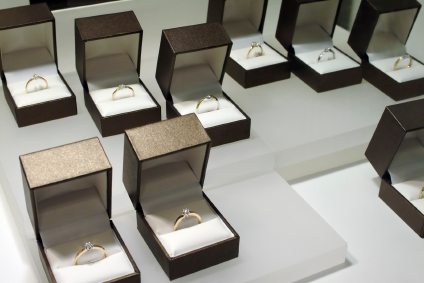 You've probably heard people tell you to "remember the 4 C's" when looking to buy a diamond engagement ring, but there's actually a fifth that often get's left out.
~ Continued Below ~
This fifth "C" is: Certification. Certification is a documentation of authenticity that identifies all the characteristics of the diamond and setting to establish its true value. This information will also enable you to accurately insure the entire ring with your insurance company (note: once you give her the ring it is no longer your property, so make sure the ring is insured under her name until you are married). The annual cost for insurance will depend on the total value of the ring, but it's minimal. Below are the top three certification companies:
Don't forget to review our tips on finding the right certifier for you.